John Wright – Forager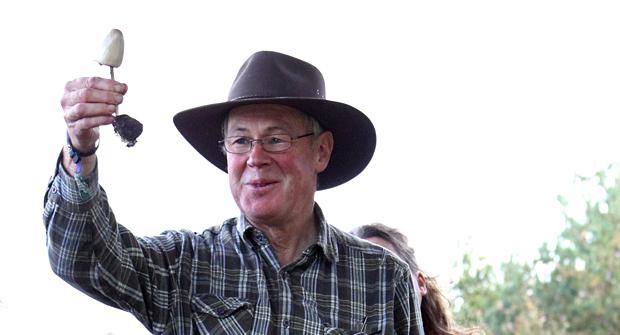 About John Wright
John must be one of the most well-known foragers in the UK thanks to his appearance on the River Cottage TV series in which he often takes the viewer foraging. Based in West-Dorset, John has also authored several of the extremely popular River Cottage books, including the Edible Seashore, and the Mushrooms book. You'd be hard-pressed to find a more welcoming, and knowledgeable forager in the South of England.
---
Hometown: Weymouth / West Dorset
Locations covered: The South coast including West Dorset (Weymouth, Dorchester etc) and central Dorset/Hampshire, including areas like the New Forest.

Specialises in:
Mushrooms, Edible weeds, plants, berries, crustaceans, molluscs…. pretty much everything!
Find John on Social Media below:
Twitter
Facebook
Instagram
YouTube
How to hire John for a trip out foraging:
John Wright's website:
https://www.ediblebush.com/
Footage of John Wright foraging:
---
Other Foragers based in Dorset
Perhaps John's busy and you're looking for someone else to take you out foraging. Check out some of the foragers listed below.
Go back to the Forager Directory.
Want to add your own Forager Profile?
Are you offering professional foraging courses – guided walks in the wild where people can learn about the identification of edible wild foods? If you're a forager or a teacher of wild foods, we'd welcome you to create your own profile on Foraged Foods.
There's no cost involved, we'd just ask you to complete a basic profile that we'd include on our website.